FREE Seminar: Register now
Your Story Matters, You Matter. Workshop Intro. Saturday October 12th (12:30pm - 2:00pm)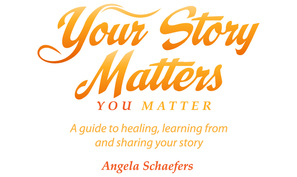 FREE EVENT!
Meet the author, Angela Schaefers and check out the book!
Check out the book on Amazon.com
Angela holds a Bachelor of Arts degree in Organizational Management and a Master of Arts degree in Counseling. She has previously counseled families, couples, children and individuals. She has provided individual and group career coaching and has provided consulting to small businesses. Angela is a speaker, writer and talk show producer and host.
You can reach Angela for questions at info@yourstorymatters.net or (877) 272-2481.
Angela's Story:
"In sharing my own life story, I mistakenly believed that no one would want to hear my story of what I had lived through and had overcome. Yet, as I shared my story of living a life of grief to grace, I realized many people wanted and needed to hear about my life challenges and the many blessings despite impossible odds.
My intention, when writing my life story, was solely for my children, who at the time were ages 3, 12 and 16. I had been diagnosed with stage IV cancer and was told my life would not last long. Leaving behind my story was a way for my kids to understand who I was and how I became the person I am through my life experiences. Being encouraged to share my story publicly was life changing! I was in awe at the realization that my story was of value to others.
When others communicated to me that my story and my survival was one of encouragement, hope and inspiration to them, I felt a sudden, deep in my heart and soul, healing. I knew then that all that I endured and overcome was for a reason. Sharing the wisdom I had gained through my challenges to help others in their journey of life struggles was humbling. To have a positive impact on others lives made everything I had been through worth it!"
---
Learning From Your Story Workshop
Friday November 1st (7pm - 9pm) Only $20 Register now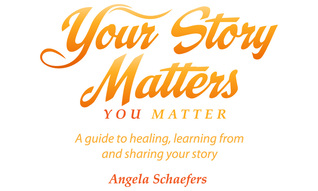 Identify the nuggets of wisdom within your story that will lead you to self-discovery.

Learning from your story reveals your character, shows what areas in your life you may need healing in and exposes your life purpose. The wisdom gained from understanding your story can improve your life, encourage and inspire others when shared and create better connections with others.

Ms. Schaefers has healed, learned from and shared her own story in both written and spoken format. She has discovered that every one has a story that matters and should be told. You can reach Angela for questions at info@yourstorymatters.net or (877) 272-2481.


---
Vision Board Workshop
Saturday November 2nd (10:30am - 12:30pm) Only $20 Register now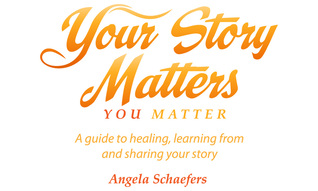 Uncover your hopes & dreams by learning from your story to create your vision board. Utilizing the book, Your Story Matters You Matter A guide to healing, learning, from and sharing your story, you will • Begin or continue your personal journey of understanding and learning from your story
• Answer open ended questions about your story and how it has impacted you
• Have opportunities for open-ended discussions about stories that have impacted you
• Learn the power of and importance of sharing your story
• Understand your personal value and how your story can lead to discovering your purpose and by sharing it, potentially help others

Expected outcomes:
• Clarity about your personal story
• A starting point of determining how to share your story and which parts of it to share
• A framework to be able to tell your story and the message within it
• A vision board that clearly outlines your desires, hopes and dreams for the future
You can reach Angela for questions at info@yourstorymatters.net or (877) 272-2481.

---