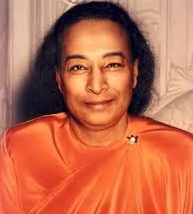 "Science has known for some time that stress is a major factor in the onset and worsening of many diseases, but there is now solid scientific research on the main biological changes triggered by stress and their effect on the immune system. This new research confirms that meditation can offset stress-related diseases and, in many instances, produce results equal to standard medications. These and other landmark scientific discoveries are the subject of the interview with Dr. Peter Van Houten, "
Meditation Protects You against Stress and Disease: The Latest Scientific Research
" see
Crystal Clarity Magazine
for more news on meditation and yoga.
J
OIN US FOR MEDITATION EVERY SATURDAY AT 10 AM AND SUNDAY AT 1:15 PM AT THE ANCIENT WISDOM OF YOGA 10209 GIBSONTON DR., RIVERVIEW, FL 33578. YOU CAN SIGN UP ON LINE AND REGISTER WITH US BY CLICKING HERE