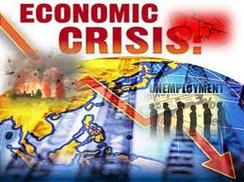 Whether reading a newspaper, watching the news on television, or surfing the internet for news on your cell phone, the world seems pretty messed up economically and politically.

Do you have any control over it, other than voting in the upcoming elections? Your hope is that your choice will not only win, but be the right one who will make the best decisions for America, whether it's the current president or a challenger. You should vote and your vote counts. So, we've established that you can't really change the world over night.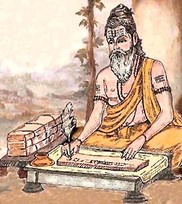 However, the ancient yogi rishis and sages of India found that you can change your personal world almost immediately. They discovered more than ten thousand years ago (that time frame is for another discussion) that the universe and everything in it is made of energy. They discovered that behind all energy lies the One Infinite Cosmic Consciousness, whose thought vibrated forth this " dream" world of energy. They called this world "Maya" (Sanskrit for "illusion" or "the dream of duality"), and also "Lila" (Sanskrit for "God's play"). There is duality in every aspect of the universe. Without "up" there would be no "down". In every atom negative electrons spin around positive protons. Life is a roller coaster of ups and downs.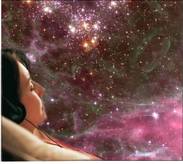 Time and space form the imaginary framework on which was constructed the vast universe. Suppose you fall asleep in Los Angeles and dream that you board an airplane and fly 12,000 miles to India. Upon awakening, you see that the whole experience occurred in the space of your little brain and the entire time elapsed was just a few seconds. Such is the delusion of time and space on which we base all our human conceptions of reality. This world seems real to you only because God dreamed you into existence as part of His cosmic dream. You are a part of His dream. Wake up to the one reality - God! You will find that this life is just a show. It is nothing but shadows and light. Yogananda writes in his poem Samadhi: "Love...hate; health...disease; life...death; perished these false shadows on the screen of duality."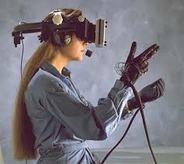 A modern analogy of this "maya" would be for a person to put on a virtual reality helmet or climb into a highly sophisticated simulator, similar to the ones used for training astronauts. Imagine an interactive model that projects life-like experiences night and day. Now imagine being in the simulator for such an extended period of time that you begin to believe that it is reality you are experiencing, rather than just a virtual reality. This is called "ego-consciousness". Yogananda said that "ego-consciousness" is the nothing more than your "immortal soul" being deluded into thinking it is the physical body. The images on the screen of the simulator can be of good or evil characters, events and circumstances. However, they are equally produced by the same beam of light. There is nothing outside of God. It is only your thoughts that make things good or evil. Evil is simply every thought and action that perpetuates the delusion of you being a separate entity from the Infinite Cosmic Consciousness - God.

So, if you must read the news, keep in mind that life is a game. Be interested in it. Be compansionate to others. But always remain non-attached. Let nothing affect you inwardly. However things go, remember, there is nothing permanant or real about it. It's not what happens in your life that matters, but how you react. Always react with unconditional love and gratitude.
Namaste, henry