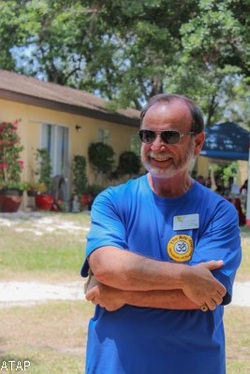 What a timely article for me personally, and the entire world! Now, more than ever, we all need help in awakening to our oneness in Divine Mother. With current world political and social strife, economic depression, crime and poverty, it is easy to have one's attention swallowed up in material survival. Such pursuits of survival only divide humanity into more isolated hostile camps. Unfortunately, the more people concentrate on the material world, the more duality expresses itself, eluding permanent happiness.
A wedge that has been driven between the material and spiritual world is mankind's current belief that the material sciences, especially those of Newton and Darwin represent reality
(Goswami, 2008
; Sheldrake, 2009)
. One way to bridge our understanding between the material and spiritual worlds is to turn to the new science of quantum physics based on consciousness
as the ground of all being (Goswami, 2012)
. Stated as simply as possible, quantum physics posits that there are no permanent manifested objects, only the potential for an infinite number of manifestations based on consciousness. Sounds like the Infinite Cosmic Consciousness to me.
Using this material bridge of quantum physics as a path to go beyond intellectual understanding into a state of spiritual intuition, one can see the Infinite Cosmic Consciousness as our loving Divine Mother. Since we are each an inseparable part of the Infinite Cosmic Consciousness (Divine Mother), we are also inseparable parts of each other. Each one of us is always at the center of the Infinite Cosmic Consciousness (Divine Mother). As our guru Paramhansa Yogananda explained, "Center everywhere, circumference nowhere
(Walters (Swami Kriyananda), 2001, p. 33)
."
Since Divine Mother keeps each of us at the center of
Her
attention at all times, through all eternity, would it not be wise for us to also place Divine Mother at the center of
our
attention throughout every moment of every day, immediately before going to sleep, and immediately upon waking up? As I look at Lahiri Mahasaya's picture with his eyes half closed, I see him doing exactly that. During one of Swami Kriyanada's talks I attended in 2003, he recommended a book by Brother Lawrence that captures the spirit of this discussion of Deepening Your Devotion
(Brother Lawrence & Laubach, 1973)
Psychologists and neurobiologists tell us that although we have a limited attention capacity, we can still effectively divide our attention among several activities at once
(Shipstead, Lindsey, Marshall, & Engle, 2014)
. Let's make one of those activities constantly be our attention on our unconditional love and gratitude to Divine Mother.
References
Brother Lawrence, & Laubach, F. (1973). Practicing His presence. Jacksonville, FL: The SeedSowers.
Goswami, A. (2008). Creative evolution: a physicist's resolution between Darwinism and intelligent design. Wheaton, IL: Quest Books.
Goswami, A. (2012). God is not dead (paperback ed.). Charlottesville, VA: Hampton Roads Publishing Company. Inc.
Sheldrake, R. (2009). A new science of life: the hypothesis of morphic resonance. (3rd ed.). Rochester, Vermont: Park Street Press.
Shipstead, Z., Lindsey, D. R., Marshall, R. L., & Engle, R. W. (2014). The mechanisms of working memory capacity: Primary memory, secondary memory, and attention control. Journal of Memory and Language, 72, 116-141.
Walters (Swami Kriyananda), D. (2001). The promise of immortality: The true teachings of the Bible and the Bhagavad Gita. Nevada City, CA: Crystal Clarity.