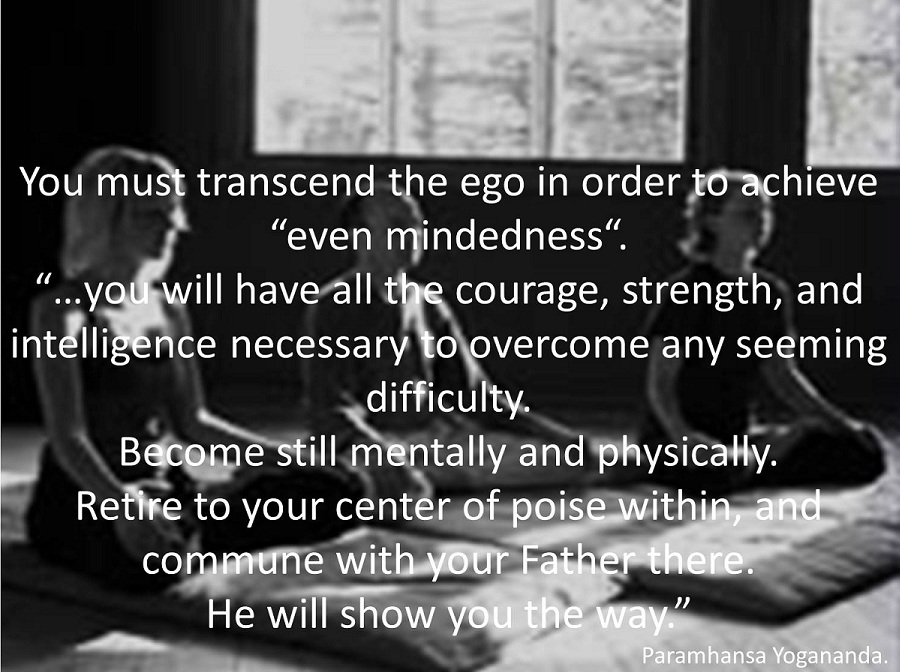 Once more our discussion gravitates to that great enemy "ego consciousness", which Yogananda defined as our immortal soul being deluded into thinking it is this body, separate from God, separate from each other, and separate from nature." The sure way to overcome any obstacle in your life is to first overcome this greatest of delusions. And the sure way to awaken from this delusion is through daily meditation.
"In the Vedas of India we find the earliest true concept of God. In her scriptures India has given the world immortal truths that have stood the test of time.…how did seekers first find (
the Infinite Cosmic Consciousness, the One Source, God
) Him? As the beginning step, they closed their eyes to shut out immediate contact with the world of matter, so they could concentrate more fully on discovering the Intelligence behind it…they could not behold God's presence in nature through the ordinary perceptions of the five senses…They eventually discovered how to shut off all five senses…To those great ones of ancient India, who undeviatingly persisted in these inner investigations, God finally revealed Himself.
Yoga is a system of scientific methods for reuniting the soul with the Spirit. We have come down from God, and we must reascend to Him. We have (
in this earth-dream state
) seemingly become separated from our Father, and we must consciously reunite with Him. Yoga teaches us how to rise above the delusion of separation and realize our oneness with God."
Man's Eternal Quest: How Seekers First Found God

Namaste, henry