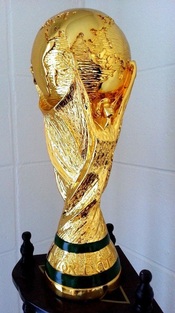 GERMANY WINS WORLD CUP!
"Jurgen Klinsmann's master plan. The United States head coach was the inspiration behind the complete overhaul of German soccer when he took over as manager of the national team in 2004. The flamboyant world-class striker who shunned the emotionless German mindset injected passion and brought new ideas to a rigid soccer system that had grown stagnant. The tectonic shift in soccer philosophy not only changed the way Germany played but also the way its players ate, drank, slept football by
famously introducing nutrition, psychology and
yoga
to training regimens. (
http://sports.yahoo.com/news/germany-must-give-jurgen-klinsmann-credit-if-it-wins-world-cup-221505623.html
)".