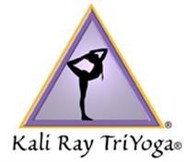 TriYoga® with Lynne Andrews (Chandra) - Saturday, Sept 24th
(2 workshops: 12:30pm and 3:30pm)
Workshop fee: $40 for one workshop; $70 for both workshops.
Register with us and/or sign up for a class.
BASICS:
For those new to TriYoga
®
, and for those who want to strengthen their core alignments, Basics series provide the necessary foundation for all yoga postures and levels. It is a complete practice in itself and provides therapeutic benefits. Come join us,
in the flow.
12:30-3:00pm
Free the Spine:
This series includes spinal, wave-like movements to lengthen back muscles and
strengthen our core center. By moving fluidly, from one pose to the next, we experience relaxation in action. Body, mind and breath are harmonized.
3:30-6:00pm
Strengthening:
Our practice will begin with reclined stretches to release tension from the back of the thighs. Standing poses create a strong foundation for good posture while increasing strength and flexibility. By moving to the flow of the breath; body, mind and breath are harmonized.
Students of all levels are welcome!
.
Lynne Andrews (Chandra) is a certified TriYoga® Teacher Trainer and Senior Instructor. A TriYoga instructor for 30 years, she
specializes in postural alignment and provides personal assistance to support students as needed. Chandra resides in Tallahassee, FL
---