Grace Givens, BS, LMT, FDN-P, Pn1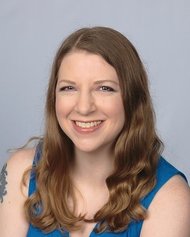 Grace's training in holistic wellness began in 1999 when she became a Licensed Massage Therapist. Over the years, she has studied and trained in all aspects of health and wellness. After personally experiencing the transformative benefits of Reflexology she became a 300-hour Certified Reflexologist in 2017. The culmination of Grace's training is client centered and lifestyle focused. She works to identify the root cause of disease instead of just treating the symptoms.
Grace is also a Wellness Coach. She is a Certified Functional Diagnostic Nutrition Practitioner and a Precision Nutrition Level 1 Coach. Her coaching programs teach clients a model of self-care to relieve a variety of health complaints and improve overall wellness. Using a functional and holistic approach, she identifies healing opportunities that are creating dysfunction or imbalance in the body. She then creates personalized programs that focus on diet, rest, exercise, stress reduction and natural supplementation. Grace also offers online nutrition and exercise coaching. For more information visit Grace's website
www.ThrivingWithGrace.com
. She can also be contacted at
grace@thrivingwithgrace.com
or by calling her at (813) 956-5529.
Services offered at Ancient Wisdom of Yoga:
Reflexology:
30-minute session $40
60-minute session $70
90-minute session $90
Reflexology is the art and science of applying thumb and finger pressure to points (reflexes) on the extremities (feet, hands, face and ears) which calms the nervous system, bringing relaxation and balance to the body by restoring circulation to the body's systems. The healing benefits of Reflexology balance the whole individual physically, mentally and emotionally to support optimal health and wellness.
Ear Candling:
45 minutes $45
Ear Candling is an ancient homeopathic remedy for cleaning out the ears. A cone shaped candle is gently placed in the ear with the large end of the candle lit. Smoke spirals down the cone and into the ear loosening wax and toxin build up while creating a vacuum that draws wax and toxins up into the candle.
​
---