Dr. Dina Hansen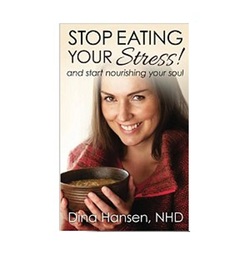 (
click here for consultation with Dina
)
Dr. Dina Hansen is an author (her latest book:
Stop Eating Your Stress
), mentor and doctor of natural health, with a focus on the mind-body connection for stress relief. She began her mindful journey more than 20 years ago when her own life came to a crucial cross roads, and felt as if the pieces of her life were falling apart. It was after she decided to look outside the box of conventional thinking that she discovered the secret successfully managing stress, anxiety & digestive challenges in a way that fit each person's unique needs and enabled them to thrive. Now she empowers women across the country, and shares these secrets with them. Teaching & guiding every woman towards inner peace and showing them how to create a more authentic relationship with themselves, their food and their lives.
For additional information on Dr. Dina's Mindful Stress Solutions, you can reach her at (813) 415-3725, or go to her website at
http://www.dinahansen.com/
---