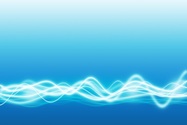 Mind Sound Resonance Technique is a method of practicing audible and inaudible sounds, to generate resonance throughout the body. Sound, according to science, is a form of energy, which moves in the form of waves. Your voice is one of the most powerful avenues of human expression, therefore it provides an excellent source of self-healing and self –care. By learning basic sounds, you will experience the effects it has on body, mind and the emotions. This workshop is focused on freeing the hips and is TriYoga inspired. Triyoga is a system developed by Kali Ray and is focused on relaxation in action with complete awareness on the breath.
Pre-register by clicking here.
for $20. Drop-in price is $25.
---