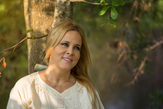 Meditation in MotionThursdays from 7:30 pm - 8:30 pm
click here to sign up
I was only 3 when my father left home to never return. I grew up sad, lonely, disconnected, feeling like I was different from the other girls in school. From then on I went through many challenging life transitions...
click here for more
This is a 60 min class of intentional movement coordinated with music and breath, designed to manifest empowering possibilities and trigger swift transformational breakthroughs for you. This class is a step forward into understanding your very own, unique, joyous place and purpose in the Universe...
click here for more
I also do private consultations at the Ancient Wisdom of Yoga studio. For appointments and pricing, please call me at 863-585-8264 or email me at
Rosane@RosaneLifeCoach.com.
---