Freedom to Be - An Embracing Life Experience September 27-29, 2013 (Fri 7pm-10pm; Sat 9am-7pm; Sun 9am-6pm) Cost: $395 per person, Teens or College Students $295 per person, $620 for parent with their teen, $695 for two people Pre-register by clicking here.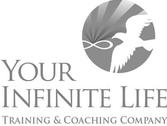 Why do even responsible people do things that contradict their stated values? For example: do you state that love and respect are very important in a relationship and then find yourself fighting or arguing?

The Freedom to Be experience will teach you innovative concepts that explain why. The training provides you with tools to feel and act based upon your stated values. You will also learn and practice unique ways of being empathetic to others, by learning the process of blame, how to let go of blaming and to knowing what to do when you are being blamed. You will discover how to be even more self reliant and to release self imposed limitations including those times when you feel like a victim. By becoming acutely aware of what underlies your actions, you can become comfortable with all aspects of yourself and of others which allows you to see yourself and others truthfully and with great compassion. By connecting with your deepest intentions to love and be loved you will experience a new sense of freedom and power to create the relationships you desire.

What is the main course content of Freedom to BE – An Embracing Life Experience?

o You will learn what is occurring when what you SAY you want and what you are getting are not in alignment. With these tools, you will have what it takes to get everything you say you want.
o Learn a process that helps you discover what you do that creates you behaving in ways that are in contradiction to your stated values – your magnificence. Discover the underlying ways to shift your tone of voice and your intention so that every interaction is an expression of your love and care.
o Learn and practice a set of positive relationship skills and tools for understanding your subconscious motives, getting the results you genuinely desire and resolving conflicts through cooperation and collaboration, so these skills are available, as needed, in the future.
o The majority of people know the value of empathy. During this experience, you will know the value and learn the ability to BE empathy, which allows for the genuine concept to BE and embrace your life experiences.

What are the beneficial results of attending Freedom to BE – An Embracing Life Experience?

o Free yourself from the responsibility to pressure the ones you love to be or do what may be in their best interest. Increase your ability and willingness to love more deeply so you can enjoy much more harmonious and satisfying relationships.
o Increase your energy to be more creative. Enhance your flexibility to express your self fully while becoming more at peace with yourself.
o Become more effective at influencing because you are detached.

What are the logistical details for Freedom to BE – An Embracing Life Experience?

o The Freedom to BE course is a full weekend, beginning on Friday evening and finishing Sunday evening.
o Upon completion of the course you will receive the audio series The Tones That Lead To Love, by Bill Riedler.
o A workbook is provided at the course.
o A rigorously trained female and male Instructor lead instruction, discussion, exercises and experiences. Course graduates serve as assistants.


---