AROMA FLOW YOGA – Saturday, April 13th 1:00 pm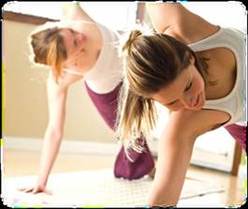 What is Aroma Flow Yoga? During this class you will move from pose to pose in a smooth, easy manner, guided by the breath ~ Meditation in Motion ~ while integrating Essential Oils to: guide you, ground you deeper, lift you higher by the life essence inside each drop of oil. Unlock infinite guidance & create space for exploring your Self and your Practice. All levels of Yoga are welcomed • Enjoy a Slique Tea tasting after class.
Contact Maria Malec (813) 957-0865 for inquires about class or essential oils.
Join us as The Ancient Wisdom of Yoga welcomes guest instructor Bridget D'Arco RN, RYT who is a certified & registered Structural Yoga teacher, as well as a certified group exercise, personal trainer, and wellness consultant. She is dedicated to providing yoga, fitness, aromatherapy and wellness programs that help students attain their goals safely and enjoyably, in a supportive and empowering environment
Followed by an optional Young Living Essential Oils information session Come discover the uplifting and healing qualities of f Young Living Therapeutic Grade oils. Therapeutic Grade oils are known to create an environment that supports a deeper yoga practice. Using Young Living oils in class is often a transformative experience for participants because of their inherent ability to shift the space ~ creating a palpable change in the energy of the room, a softening or sometimes expansion of everyone's life force. The aroma helps to center the mind and transport participants to a sacred space, helping to relax, inspire and energize.

Relax – Inspire – Energize - Center the mind - Boost the Immune System - Natural alternative to pharmaceuticals
Pre-register by clicking here.
for $15 (must pay ahead) by 4/10/13. Drop-in price is $20 Walk-In (Space limited).
CLICK HERE TO REGISTER WHILE SPACE IS STILL AVAILABLE
---