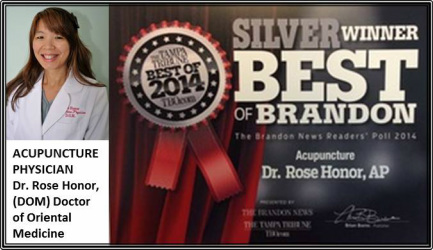 From Lillian Soto To:Dr. Rose:
Hi Dr. Rose: I wish to thank you for providing acupuncture and bio-puncture treatments, which have permitted me to begin walking again with less pain..
.click here for more
Rose (Au Yeung) Honor, Acupuncture Physician, (DOM) Doctor of Oriental Medicine
studied Acupuncture and Traditional Chinese Medicine. and obtained a Masters of Science in Oriental Medicine
and a Bachelors of Professional Health Sciences.at East West College of Natural Medicine in Sarasota, Florida.
NCCAOM member. She uses Acupuncture, Nutrition, Applied Kinesiology, cupping, E-Stim (Electrical stimulation with Acupuncture), supplements, herbs, homeopathics, Energy medicine, NAET (Nambudripad's Allergy Elimination Technique) as well as other natural therapies to balance body, mind, and spirit. Specializes in: Hormone balancing, PMS, Menopausal symptoms, stress reduction, pain management, lower back, neck, foot and shoulder pain, headaches, sleep disturbances, digestion, gout, tinnitus, detoxification, weight management, and nutritional guidance.
Testimonials
Hi Dr. Rose:
I wish to thank you for providing acupuncture and bio-puncture treatments, which have permitted me to begin walking again with less pain, without the need for a roller walker and relying on medications.


I decided to begin treatments with you, as my last alternative, as traditional medicine was not getting to the root of my health issues. I have L4/L5, L5/S1 herniated discs that contributed to sciatica and neuropathy on my left side (lower back, sciatica, leg, ankle and foot). Since August 2013, I had continued epidurals, steroid injections, facet joint injections, physical therapy and was prescribed Tramadol, Neurotin, Flexeril and other medications in high doses; but each day the pain continued worse to the extent that I could not take a few steps without the most excruciating pain. I could not sleep, sit or do daily activities due to the excruciating pain. Surgery was the next step!


On February 5, 2014 I began my initial visit and acupuncture with e-stem with you. I continued weekly treatments until March 27th.


The bio-puncture treatments provided better results than the steroid injections in lowering inflammation in lower back and sciatica. At present I am on maintenance acupuncture treatments with you once a month. Thank you again for your professionalism, knowledge of Acupuncture, Oriental and Energy Medicine.


Thank you for being such a caring medical provider. Today, I can sit, sleep on both sides, walk distances, go shopping and enjoy outdoor activities. Please use this information as a testimonial on your web site if you consider it helpful for others that may be considering acupuncture and oriental medicine. If you ever need someone to give a testimonial at one of your conferences, please feel free to contact me. I cannot be more thankful!


Cordially, Lillian Soto
Initial Consultation
Ancient wisdom meets the cutting-edge technology: Initial Consultation $95
(You must complete an Initial Consultation before booking follow-up treatments of $70
- scroll down to "Acupuncture Treatment Session")
A typical 90 minute treatment is $95 per person. Please book online here.
You can also reach me at DrRose.Honor@gmail.com (813)756-2156 website www.HealingEnerchi.com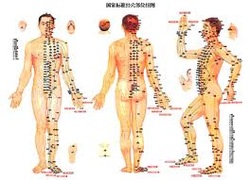 Acupuncture meridians are invisible energy pathways in your body that have been used therapeutically for over 5000 years. These meridians conduct lifeforce energy, or Qi (pronounced "chee") in and around all the parts of your body. Blockage or interference in these meridian pathways can result in energetic imbalances that may contribute to negative health conditions. The primary goal of acupuncture treatment is to restore energetic balance and proper energy flow to these meridians, thus allowing your body to function normally and return to health naturally.
What will I learn from the Exam? We will find your relative energetic balance in each of the acupuncture channels (meridians) as well as the relationship between the channels. The balance or imbalance is an important key to understanding the state of your health and potential health issues.
A typical 90 minute treatment is $95 per person.
Please book online here.
You can also reach Dr. Rose at
DrRose.Honor@gmail.com
(813)756-2156 website
www.HealingEnerchi.com
---
(You must complete an Initial Consultation (scroll up) before booking a treatment)
Acupuncture Treatment Session
$70 per person for one hour treatment Please book on line here.
You can also reach Dr. Rose at DrRose.Honor@gmail.com or www.HealingEnerchi.com (813)756-2156
Acupuncture is a medical therapy that was developed over 2,000 years ago in Asia. It stimulates specific points beneath the skin by the insertion of very thin "fine hair like needles". This process restores the balance of the body's energy, also known as "Qi" (pronounced chi). It also helps the free flow of blood and electrical energy within the 14 major meridians (Channel pathways the Chinese mapped within the body). Acupuncture, Herbal Medicine, Tai Chi, and cupping are some of the essential elements of Traditional Chinese Medicine.
Will it hurt?
Acupuncture needles are extremely thin made from silver alloy typically stainless steel. You most probably will feel little or no discomfort as the needles are inserted as the process is typically painless. What you might feel are different sensations including slight soreness, heaviness, numbness, tingling, warmth, or pressure. These energetic sensations differs from person to person. People often comment that the feeling is unfamiliar but pleasant and comforting
.
Is it safe?
Acupuncture therapy has been used for thousands of years in China. Acupuncture is the treatment of choice for one-fourth of the world's population! The needles are FDA approved, individually packaged, pre-sterilized and disposed after a single use.
What should I expect for my first treatment?
After the first treatment has been administered, depending on the aliment being treated, many experiences may occur. Immediate, total or partial relief from pain or other symptoms may be experienced. Some patients experience a sudden burst of energy while others may feel relaxed. Many people feel very calm and relaxed after a treatment. It is an uncommon occurrence for some minor localized bleeding or bruises to occur under the skin, but it can occur in some people and are no cause for alarm. Also the reabsorption of the blood continues the stimulation of the acupuncture point even without the needle in place.
How long do the treatments take?
In most situations treatments take between 30 and 40 minutes in total but can last longer in certain scenarios. The length of the treatment depends on the individual conditions of each person.
What conditions can acupuncture treat?
Many conditions may be treated. General pain relief and control for arthritis, cervical spondylopathy, knee pain, hand and foot pain, sciatica, shoulder pain, tennis elbow, lower back and neck pain, tendonitis, ect. Other conditions such as circulatory problems with high or low blood pressure, cold hands and feet. Some nervous system imbalances can also be treated such as anxiety, nervousness, sleeplessness, depression, asthma, allergies and sinus problems; digestive disorders like Crohns Disease, irritable bowel syndrome, ulcerative colitis, diarrhea, and constipation. Other common ailments treated include headaches and migraines; treatments to help stop smoking, and many more conditions.
(You must complete an Initial Consultation before booking a treatment)A typical one hour treatment is $70 per person.
Please book on line here
You can also reach me at
DrRose.Honor@gmail.com
(813)756-2156 website
www.HealingEnerchi.com
Using applied kinesiology/muscle testing will check all Allergens whether they result from the
Environment (Pollen, trees, grass, mold, etc,)
Foods (gluten, dairy, corn, nuts, etc)
Chemical agents (perfume, soaps, cigarette smoke, household cleaning fluids, cosmetics, etc)
Heavy Metals (Aluminum, Mercury, etc)
Emotional Blockages & Allergies (Checks to see if there is an emotional component to your health challenges)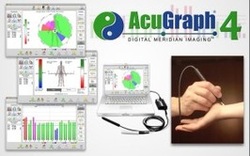 The AcuGraph Digital Meridian Imaging system is a computerized tool used to analyze and identify the energetic status of your acupuncture meridians. Many things can affect the flow of natural energy in your body. The AcuGraph identifies where energy is slowed, blocked or excessive. Your healthcare practitioner will use the system to create a starting point for treatment, and to measure the success of the treatment over the course of your recovery program. What are Acupuncture Meridians?
---

Cupping therapy is an ancient Chinese form of alternative medicine in which a local suction is created on the skin; practitioners believe this mobilizes blood flow in order to promote healing. Suction is created using heat (fire) or mechanical devices (hand or electrical pumps). It is known in local languages as Meyboom,baguan/baguar, badkesh, banki, bahnkes, bekam, buhang, bentusa, kyukaku, gak hoi,Hijamah, kavaa (ކަވާ), mihceme, and singhi among others.
(source: wikipedia)
---